Lab-Grown Diamonds: High-Tech Engagement Rings
The day has come – you are ready to pop the question! But with so many ring designs and jewelry stores to choose from, figuring out how and where to buy the perfect engagement ring can seem overwhelming. A diamond is usually one of the biggest purchases you'll ever make, so making a decision on what to get can feel overwhelming.
This post may contain affiliate links, which means that I may receive a commission if you make a purchase using these links.
When I proposed, I had major reservations about buying a "mined" diamond. Yes, there is all sorts of certification that companies can claim make a diamond "conflict-free", but I didn't feel confident in supporting that world at all. However, I knew my partner wanted a diamond, so I started researching lab diamonds.
Lab-grown diamonds are not synthetic substitutes of mined diamond – they are optically, physically and chemically identical to the mined diamonds. They are created with pressure, the same way as any diamond would be, only they are created in a lab.
A friend of mine suggested Clean Origin, and I was blown away. Not only are their diamonds absolutely gorgeous, but they are a fraction of the price of a mined diamond. At the time, I was looking at around $30k for a 2ct diamond, and found that Clean Origin were offering the same cut and size for between $2k and $5k (depending on clarity). And as a tech nerd, I particularly love the modern and easy to use website and the simplicity of ordering.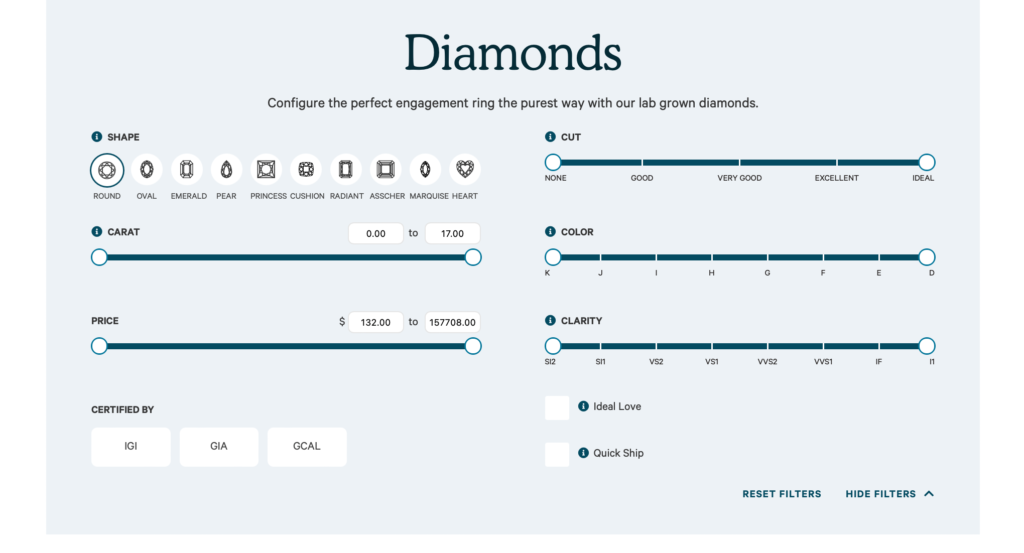 If you are in the market for a diamond, I highly recommend checking out Clean Origin. And of course, best of luck with your engagement!